Financial Options
Palomar Institute of Cosmetology is dedicated to providing high-quality career training at an affordable price.
TITLE IV FINANCIAL AID (FAFSA)
Our Financial Aid staff can educate you on all of your financial aid options and help you with the paperwork. Financial aid is available to those who qualify, and students may pursue an adjustment based on special or unusual circumstances.
Palomar Institute of Cosmetology is approved by the Department of Education to participate in various types of Title IV financial aid programs.
Available options for students seeking financial aid:
» Federal Pell Grant
» Subsidized Federal Direct Stafford Loans
» Unsubsidized Federal Direct Stafford Loans
» Federal Direct PLUS Loans
You can get more information about the different federal student aid programs by visiting FAFSA, our school code is 017004. For students who do not qualify for financial aid, Palomar Institute of Cosmetology offers flexible payment plans to fit each student's individual needs.
VETERANS BENEFITS AND SCHOLARSHIPS

POST 911 GI BILL® (Chapter 33)

Students who are eligible to receive military benefits should visit the Department of Veterans Affairs and obtain the authorization document for enrollment.
GI Bill® is a registered trademark of the U.S. Department of Veterans Affairs (VA). More information about education benefits offered by VA is available at the official U.S. government website at http://www.benefits.va.gov/gibill.
Scholarships for Military Spouses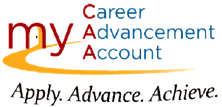 The My Career Advancement Account (MyCAA) Scholarship Program is a workforce development program that provides up to $4,000 of financial assistance to eligible military spouses who are pursuing a license, certification or Associate's degree in a portable career field and occupation. Follow this link for more details: https://mycaa.militaryonesource.mil/mycaa/
The National Military Family Association (NMFA) awards can be used for a variety of educational and employment pursuits. Scholarship funds on average are $500-$1,000 and can be used towards degrees, certifications, licensure, clinical supervision for mental health licensure, CEUs, business expenses and more! Any spouse eligible to hold a military ID is eligible. https://scholarships.militaryfamily.org/offers/nmfa-spouse-scholarship/

Scholarships for Military Children
The Fisher House Foundation is honored to be involved with the Scholarships for Military Children Program. Fisher House Foundation provides a "Home Away from Home" near military medical centers for families experiencing a personal medical crisis and is one of the premiere quality of life organizations supporting military families. The Foundation volunteered to underwrite the administration of this program. https://www.militaryscholar.org/
SCHOLARSHIPS (FOR BEAUTY INDUSTRY)
There are many scholarships available to students online. Search the websites below for ones specifically for the beauty industry.
For Students:
For Alumni:
PayPal
PAY TUITION (PAYPAL)
To pay tuition online, please fill in student's name and click Pay Now to get PayPal options:
Call (760) 744-7900 option 5 or Palomar Institute of Cosmetology Contact Form to learn more about becoming a student at Palomar Institute of Cosmetology.
To calculate the net cost of attending, please view our Net Price Calculator.