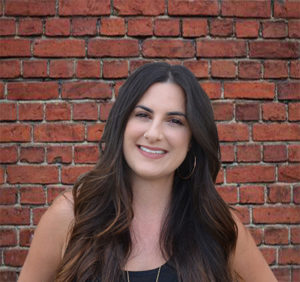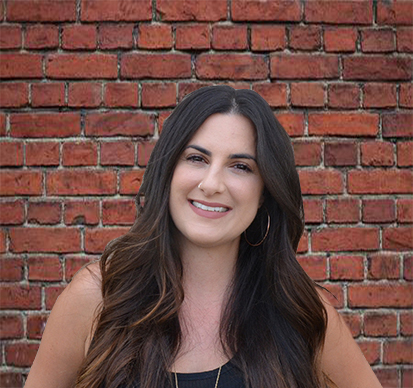 Ms. Tiffany took a few minutes to chat with us about her Esthetics career and how she started on her exciting teaching journey.  Ms. Tiffany is an alumnus from our school, and we are excited that she came back to inspire our future Estheticians. She is an important part of our Esthetics Program and we are so lucky she chose to come to Palomar Institute of Cosmetology!
PIC: What license do you have, and how long have you been licensed?
Ms. Tiffany: I have an Esthetician License and I have been licensed since 2006.
PIC: How and why did you choose a career in the beauty industry?
Ms. Tiffany: Having acne growing up, I wanted to learn the truth about skin care. After I went to school, I realized that I love helping others in their skin care routine and with their skin problems.
PIC: What was your beauty school experience like?
Ms. Tiffany: I absolutely loved school. I remember calling my mom every day at lunch to talk about everything I learned that day. It was such a positive experience for me.
PIC: What subject was hard for you in beauty school?
Ms. Tiffany: I would say Anatomy, it was hard to remember all of the bones and muscles of the face.
PIC: Can you tell me more about your beauty school experience. Did you ever make a mistake on a client?
Ms. Tiffany: I remember one time I was waxing a client's eyebrows and I somehow waxed a hole in her eyebrows. I was absolutely mortified!
PIC: Tell me about a teacher who has inspired you.
Ms. Tiffany: I've had a couple instructors who inspire me, they have so much heart and truly care about their students' future.
PIC: Tell me about your professional journey after beauty school and before you started teaching?
Ms. Tiffany: After school, I took a lot of advanced classes on my own. I wanted to truly love what I did and found that in working with acne. I went on to be a lead Esthetician at a full-service spa and eventually owning my own business in Point Loma.
PIC: What inspired you to teach?
Ms. Tiffany: I have always loved teaching. I wanted to be able to inspire students with my knowledge and help them with their path in skin care.
PIC: What classes do you teach at PIC?
Ms. Tiffany: I teach the Freshman training, Senior Theory, and I teach on the clinic floor as well.
PIC: Tell me about your teaching style. What are your classes like?
Ms. Tiffany: I strive to be engaging in my classes. I want my students to really understand the topics that I am teaching, so I utilize different teaching techniques.
PIC: Have you watched students come through this school and be successful?
Ms. Tiffany: I have absolutely seen students become successful. I am beyond proud of them. Knowing that I had a part in that makes me extremely happy to be teaching.
PIC: Tell me more about success. What is your definition of success in the beauty industry?
Ms. Tiffany: To me, success is to be able to connect with your clients, but also able to be professional. When I think of success, I think of someone who is driven and motivated.
PIC: What is your number one piece of advice for someone considering going to beauty school?
Ms. Tiffany: I would say come with an open mind. Some students come thinking that they only want to do one thing but actually end up loving different aspects of the program.
PIC: What type of advanced classes do you attend to keep up with the beauty industry trends?
Ms. Tiffany: I am constantly taking classes on different aspects of the beauty industry, whether it be lash classes or hyperpigmentation classes. My love for Esthetics is always growing.
PIC: Do you ever have students that struggle to learn a new technique?
Ms. Tiffany: Yes absolutely. I will often have students who have a hard picking up certain things. I actually love when that happens because it helps me grow as an instructor. I either adjust my teaching methods or I am able to spend some one on one time with the student.
PIC: When you work on the clinic floor, what do you do when one of your students makes a mistake on a client?
Ms. Tiffany: Well it is always a learning experience. So, I will pull them aside and talk about the mistake to them privately. Honsetly I don't feel like there are many "mistakes," just learning opportunities
PIC: Tell us a little bit about what you do outside of school. What are your favorite things to do during your time off?
Ms. Tiffany: I love spending time with my fiancé and our 2 dogs. We go to different dog parks and hiking spots throughout the year. I also spend a lot of time gardening and watching movies. I'm a homebody.
PIC: Where would you go on your dream vacation?
Ms. Tiffany: Hmm…that is a hard one. I have always wanted to go to Alaska and watch the northern lights.
PIC: If you could only take one beauty product on that vacation, what would it be?
Ms. Tiffany: EYE CREAM!!!!!!!
PIC: What is one thing about you that most students probably do not know?
Ms. Tiffany: Probably that I come from a big family, which I think has given me a lot of patience and helped me learn different personalities. Also, that I was really bad in school, until I came to school to be an Esthetician!
PIC: Thank you, Ms. Tiffany, for everything you do and for being an inspiration to our students! It was a pleasure getting to know you more.
Do you want to know more about our instructors? Do you have questions for them? Come meet them! Call today to schedule a tour of our school and meet some of our talented staff and instructors. Call 760-744-7900. Select Option 5.